10/15/05
Britney and Kevin have lunch in Maibu at Moonshadows.
She's actually not looking too shabby for just having a baby. I'm shocked. I figured she would be much more bloated. Her figure looks better than Kev's.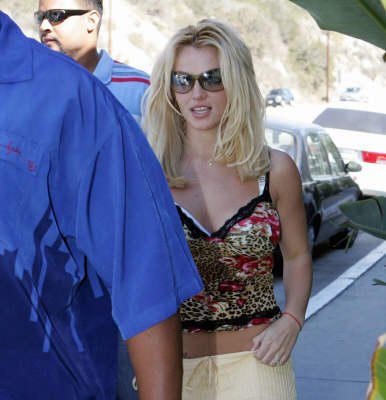 Brit's still faithfull to her Kaballah string.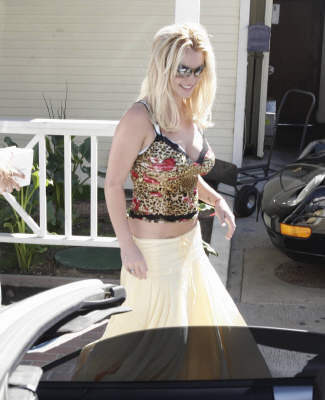 Brit proudly displays her elastic tummy.



Smacked by

Spicy Pants!
at 10/15/2005

10/14/05
10/13/05
10/12/05
10/11/05
10/10/05
10/9/05